past:
On March 17, 1996, DAYUE was established. China in the 1990s was a period of vigorous development of the mold industry. In the early days of our establishment, we were a factory dedicated to providing punch and other mold accessories for local stamping mold companies. After a period of production, DAYUE found that local mold punches often appeared in the head. In order to solve this problem, Mr. Hou Bitong, the founder of DAYUE, began to study a new process. We found that the punch can improve its strength and toughness after the head is quenched, and understand that the heat treatment of the punch determines its life to a great extent. So we introduced our own heat treatment equipment, and also understood the added value of its precision products by fully controlling the heat treatment quality and tempering.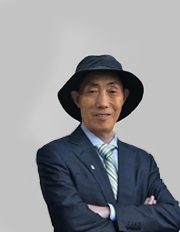 (Founder Mr. Hou Bitong )
On April 29, 1999, DAYUE relocated the company to an independent factory in Qingxi Town, Dongguan City. We began to focus on the only way to deal with punches and forming tools and strict control of materials. Due to the slow development of China's industry and the relative scarcity of materials, we quoted from Japan's cold work die steel SKD-11, hot work die steel SKD-61, high speed steel SKH-51, German cold work die steel 1.2379, hot It is used as mold steel 1.2343 and high speed steel 1.3343. This allows our products to be widely recognized locally.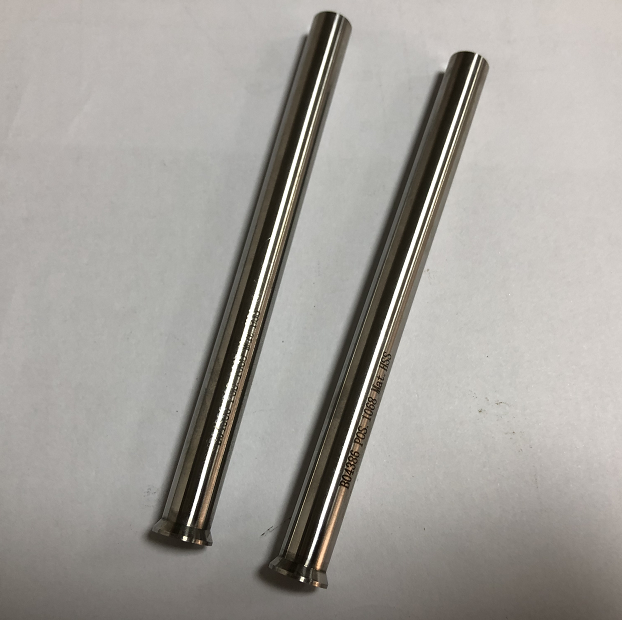 On April 20, 2003, in addition to the indoor heat treatment equipment, DAYUE also installed a refrigerator and hardness modulation equipment. The refrigerator can maintain the tool at -300 ° F for 72 hours. Even if other stamping companies perform shallow treatment at -120 ° F, Mr. Hou Bitong knows that toughness and wear life can be improved by performing a complete cryogenic cycle and tempering. Through the cryogenic treatment of tools and the modulation of hardness in some areas, this discovery made us realize that the valve component manufacturing industry, the spool and valve sleeve can also be improved by nitriding and part of the remaining tempering.
On November 6, 2007, DAYUE expanded its business to the cosmetic mold and medical mold industry through updated equipment. A large number of plastic mold manufacturers appeared in Yuyao City, China at that time. The entry of foreign capital has caused a boom in plastic mold manufacturing. The customer's need for the cavity and core of the cosmetic mold, we took the lead in studying the technology of grinding teeth and grinding teeth. We have introduced EDM equipment and three coordinate measuring instruments, which enable us to produce more advanced mold parts, and also allow us to transform from a traditional mold standard parts manufacturer to a custom parts manufacturer.
In April 2010, DAYUE obtained ISO 9001 certification. We have developed into a factory that uses advanced equipment to manufacture precision parts. Dominated by the traditional mold industry, we will turn our investment to higher-end hot runner, medical, semiconductor, Valves, optics and other fields.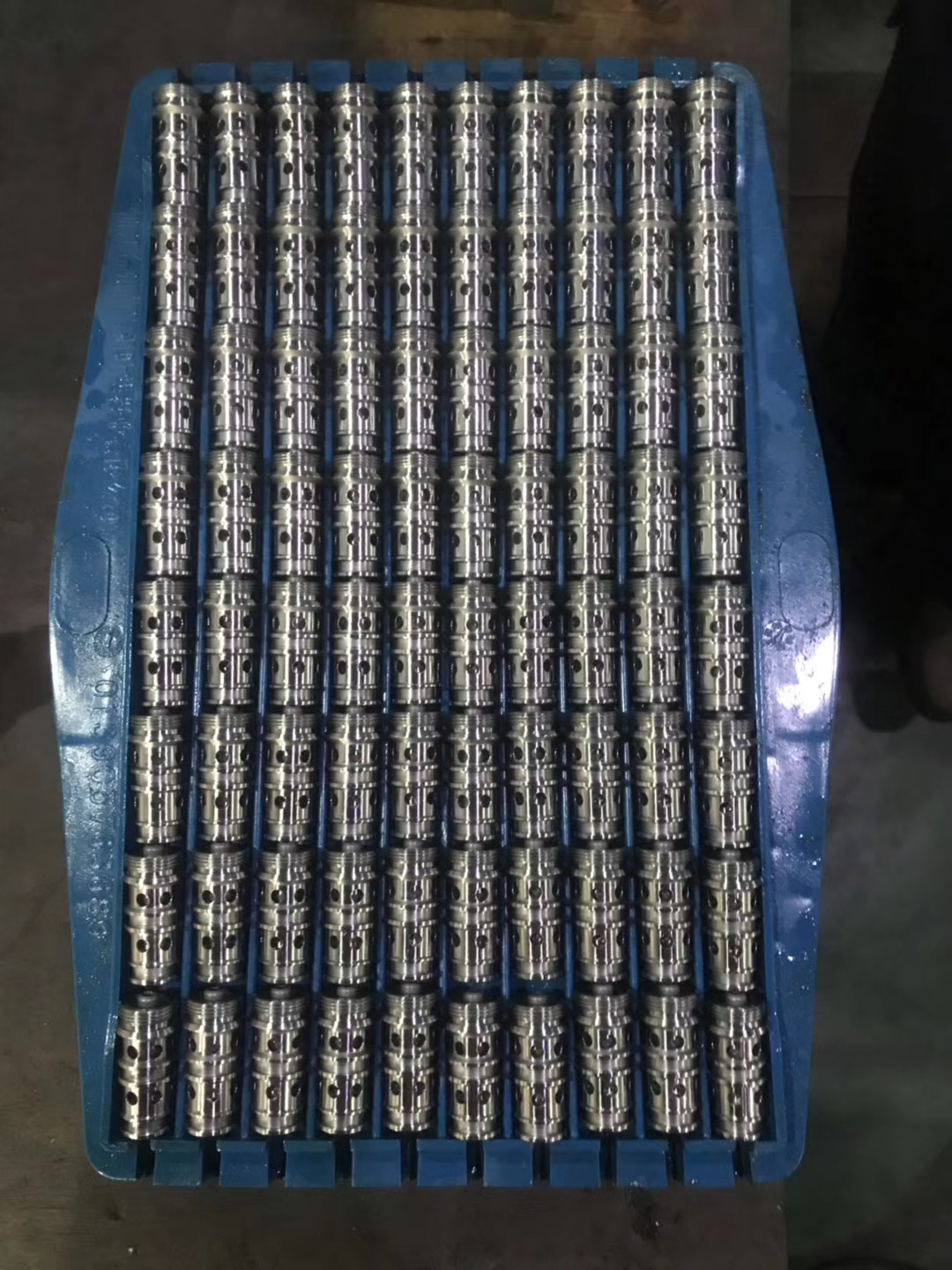 In September 2012, DAYUE met German customers through the exhibition and exported our products to foreign markets, which was a challenge for us. In order to adapt to more stringent requirements and control of accuracy, we use the ERP system to strictly manage the factory, from the purchase of raw materials to the formation of products will be checked layer by layer.
In June 2013, DAYUE established a grinding-based subsidiary in Panyu District, Guangzhou, specializing in customizing some matching parts, such as spools and valve sleeves. We use honing equipment and CNC internal and external cylindrical grinding machines to achieve a clearance of 0.002. In addition, we also carry out micro-manufacturing. In order to adapt to the development of automated equipment, we manufacture nozzles and strikers for dispensers, which are made of cemented carbide. In order to solve the problems of glue leakage, clogging, unevenness and inconsistent size during the dispensing process, we perfectly solved them by controlling the pressure of the valve to 60 psi and the roundness of the nozzle microholes.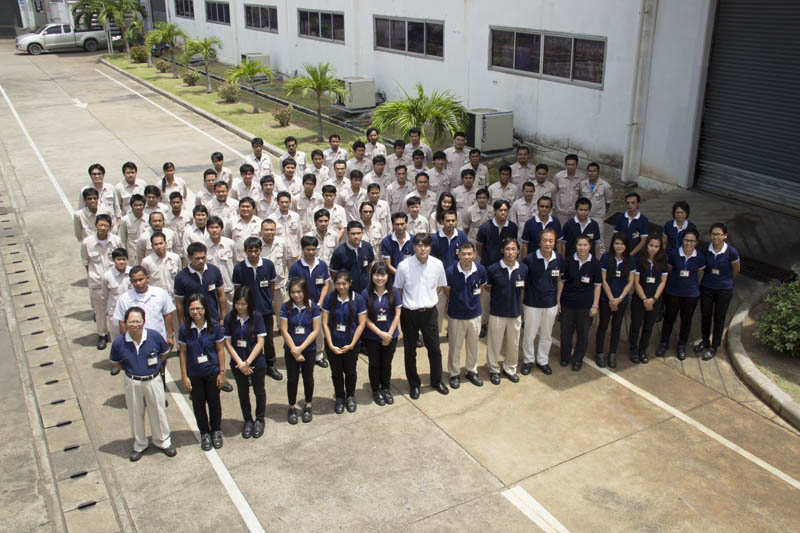 On October 7, 2015, DAYUE established a subsidiary mainly in the manufacture of cemented carbide parts (Baisan Parts) in Chengdu, specializing in customizing tungsten carbide wearing parts and tools. The manufacture of wires and batteries, textile machinery and powder metallurgy all require the support of carbide tools. We have our own cemented carbide sintering furnace, and the strict control of particle size allows our customers in the oil and gas industry to retain and grow. We are very good at NWD system, drilling system, high-pressure pump system parts and textile wear parts, ceramic stamping molds, powder metallurgy molds.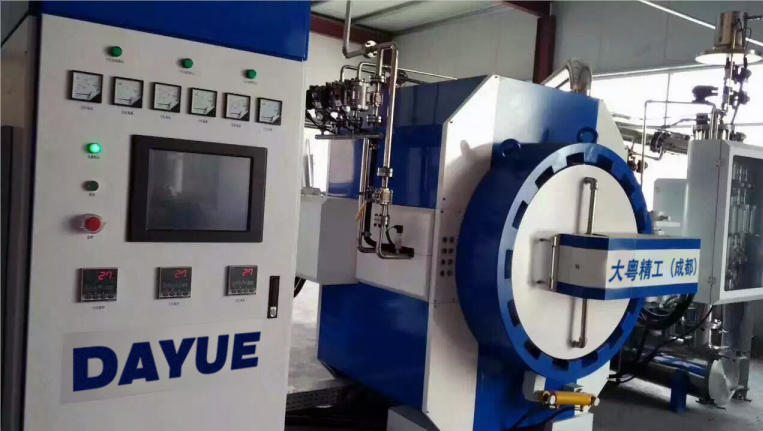 In 2019, the parts produced by DAYUE have been used worldwide. DAYUE is also a manufacturer of precision parts. We have many patents in the processing field in China, such as the 54 oblique hole punches of FUE hair transplanting equipment. DAYUE is only two The manufactured factory.
right now:
DAYUE in 2020 is already a precision parts manufacturer. The management is committed to the spirit of pioneering and innovation. Mr. Hou Bitong founded and nurtured his company on this basis to solve the worldwide problem of parts manufacturing. In China, we have three manufacturing plants, please visit us to understand that `solving all the problems in manufacturing precision parts` is not just a slogan, but a belief.
Today's DAYUE is already a customized manufacturer of parts for the mold, machinery, oil, gas, textile, aviation, automotive, medical, valve, automation equipment and other industries. We are good at manufacturing high-hardness and high-precision parts. They are best measured in um.
future:
We have always adhered to the principle of "solving all difficulties in manufacturing precision components." With the development of semiconductors and optical equipment in recent years, we may invest in the manufacturing of rare metal components. For example, titanium alloy and 99.9% pure tungsten commonly used in medical equipment, such as gem knife used in FUE hair transplant technology, zirconia commonly used in semiconductors, the manufacture of these parts will be our development direction.